Spring Highlights: international actions, conferences, and courses
Biosfer Teslab a leading innovator in metabolomic based health applications and NMR services, is pleased to share its fruitful participation in different prominent conferences, meetings and courses held during the spring season. The company's active engagement and contributions to these events have solidified its position as a thought leader and industry pioneer.
The remarkable activities include:
22th – 24th March, AtheroNet COST Action meeting, Bucharest (Romania)
Dr. Amigó, as Young leader of AtheroNet working group 1, a study group focused on Pathophysiological mechanisms in atherosclerosis, participated in this European Action, AtheroNET: the Network for implementing multiomics approaches in atherosclerotic cardiovascular disease prevention and research.
AtheroNet aims to consolidate and connect experts from different fields into European and international network focusing on the use of multiple omics technologies and data integration through machine learning/artificial intelligence ML/AI approach to bring novel paradigms in prevention, diagnosis, and treatment of atherosclerotic cardiovascular disease (ASCVD).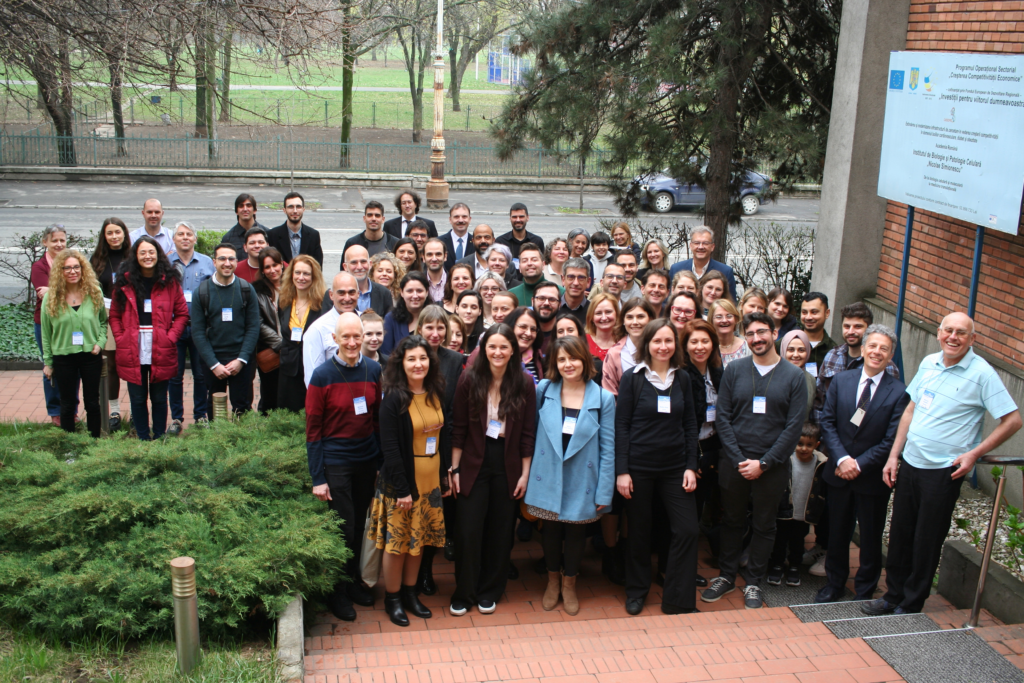 Meeting Venue, Institute of Cellular Biology and Pathology "Nicolae Simionescu", Bucharest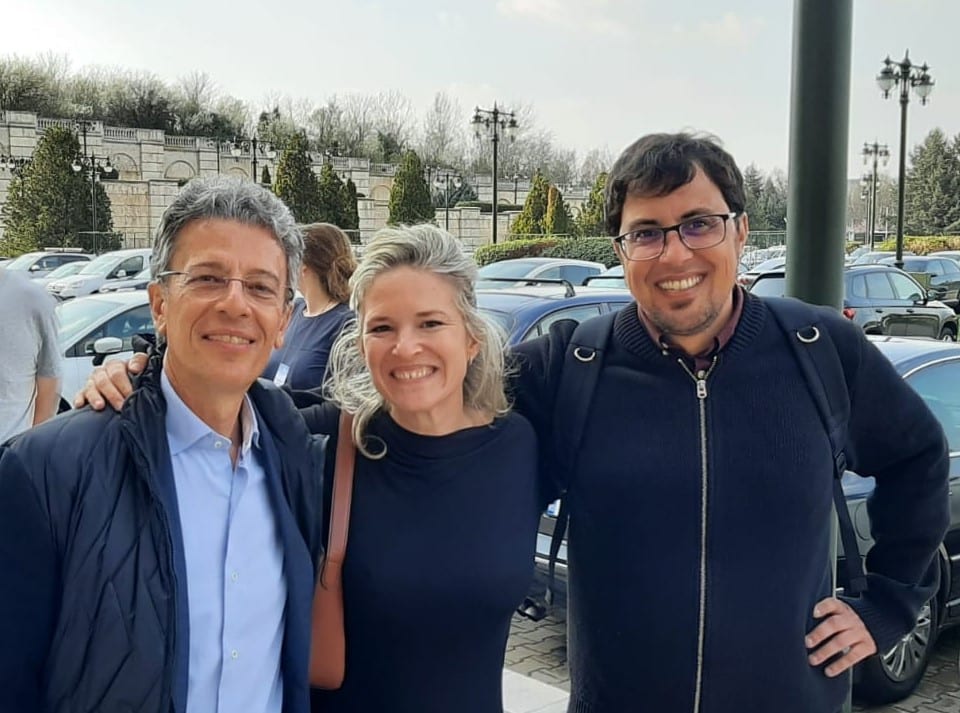 Dr. Núria Amigó together with Prof. Paolo Magni (Action Chair, Italy) and Dr. David de Gonzalo Calvo (Action Core Member, Spain)
AtheroNET offers a comprehensive environment in which different stakeholders (basic scientists, clinicians, bioinformaticians, industry representatives, patients' representatives) will address current challenges by: Organizing multi-centric studies for cross-validation of different genomic, transcriptomic, proteomic, and metabolomics traits related to atherosclerosis.
24th and 25th April, the Swiss Biotech Day, Basel (Switzerland)
Last 24th and 25th April, the Swiss Biotech Day took place in Basel and was organized by the Swiss Biotechnology Association and BIOCOM AG.
The Swiss Biotech Day has become one of the leading biotech conferences in Europe and offers high-level experts from the life sciences sector, the space and time (two days) to network, discuss and discover trends in R&D, manufacturing, data management, artificial intelligence and innovative financing.
Our team members Dr. Lydia Cabau and Dr. Sara Samino delivered captivating presentations and participated in interactive workshops, further establishing our brand as a thought leader and contributing to the overall discourse on industry advancements.
20th and 23th May, European Atherosclerosis Society Conference and European Lipoprotein Club organizing committee meeting, Mannheim (Germany)
Biosfer Teslab participated in the European Atherosclerosis Society conference, a classic annual meeting that was founded in 1964, as a forum for researchers to share ideas about atherosclerosis research, and for many years held successful scientific meetings throughout Europe.  We could listen to experts delivering insightful keynote speeches and breakout sessions that shed light on cutting-edge technologies and solutions in the field of atherosclerosis. The event enabled us to forge valuable partnerships and provided a platform to showcase our innovative approach in metabolomics by using NMR.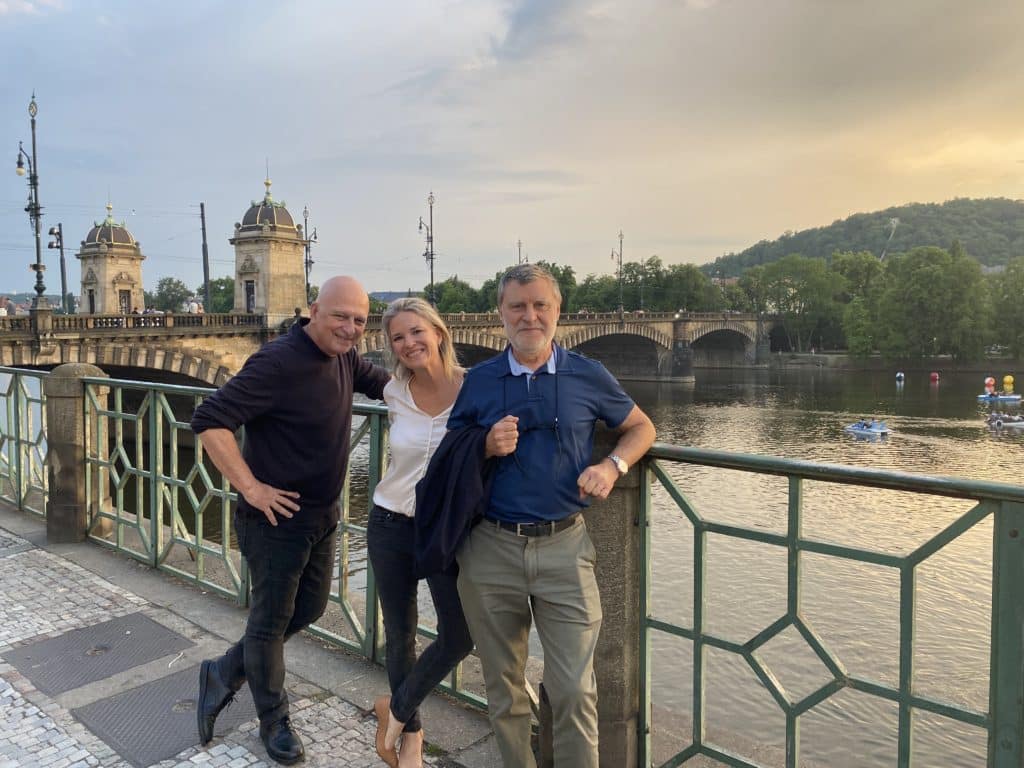 Prague, EAS LIPOTOXICITY COURSE, Prof. Lluís Masana, Dr. Núria Amigó and Prof. Xavier Correig.
8 and 9 June, The EAS LIPOTOXICITY COURSE, Prague (Czech Republic)
The course, sponsored by the European Atherosclerosis Society, aimed to summarize and discuss current knowledge and perspectives on the effect of lipid species on cell and organ function, the impact of lipotoxicity on organ damage and the contribution of metabolomics/lipidomics technologies toward better understanding of lipid metabolism, pathogenic mechanisms as well as identification of biomarkers and therapeutic targets.
Professor Lluís Masana, President of the Biosfer Teslab Scientific Board, co-Chaired the Course together with Professor Arnold von Eckardstein. Among the faculty, Dr. Núria Amigó and Prof. Xavier Correig presented NMR metabolomics and Molecular Imaging in tissues based on mass spectrometry (MALDI) as cutting-edge technologies already available for scientific community and compatible with clinical requirements. We were glad to collaborate with top experts in the field joining the event and sharing our expertise in an interactive way.
This spring we've had very interesting international cooperation activities, we shall continue to work connecting scientists and technology across Europe in the upcoming months!