ICEX Next internationalisation programme
The ICEX Next programme aims to promote the internationalisation of Spanish companies and their confidence in foreign markets.
The ICEX Internationalization programme, aims to help and internationalize the business, in order to increase turnover abroad, reduce business risk and increase global competitiveness.
The programme, aimed at any Spanish SME that has its own product or service and/or its own brand, helps them to develop or contrast the company's internationalisation strategy, analysing the best destinations for the product or service, supporting them with a Strategic International Business Plan Offline and Online, focused on the selected foreign markets.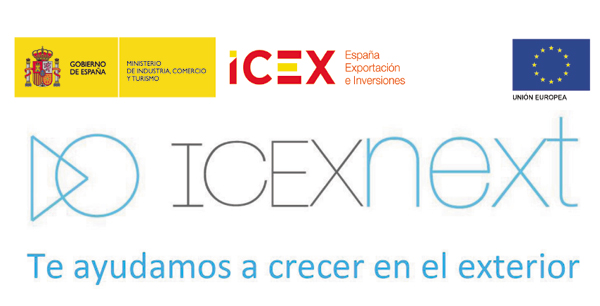 All this, through specialised advice from the best national and international consultants and advisors approved by ICEX, during a process of 24 months, and with the support of a financial grant of up to 24,000 euros.
This year Biosfer Teslab has been the beneficiary of one of the grants available from the ICEX Next internationalisation programme! This will help in its internationalisation and growth!
Congratulations to the whole team