Once again, the Cambra Reus 2022 awards ceremony for innovation and digital transformation took place on 30 November 2022 at the Fortuny Theatre in Reus.
This edition focused on recognising different business realities that have distinguished themselves through innovation and digital transformation.
The event, which was chaired by the Secretary for Enterprise and Competitiveness of the Generalitat, Albert Castellanos, recognised 29 companies that have stood out for their technological commitment.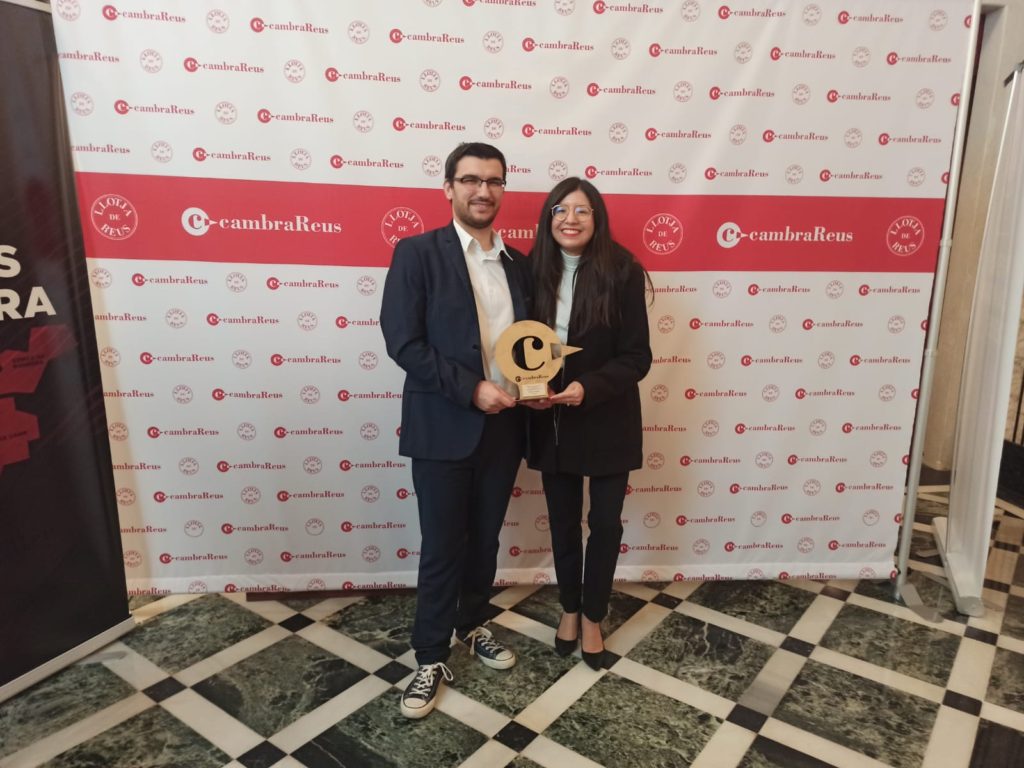 As the main value, these awards are intended to enhance the fabric of companies in the territorial scope of the cambra comprising the regions of Baix Camp, Conca de Barberà, Priorat, Ribera d'Ebre and Terra Alta. And to do so in different sectors (from companies in commerce, tourism, industry, energy, technology to the world of education).
As every year, the gala had a solidarity character with the fundraising for the project Rehabilitem l'Estel, to rehabilitate five flats in a building in Estel street in Reus for people with difficulties in accessing housing.
In addition to the awards ceremony, the gala, hosted by journalists Anna Fortuny and Josep Ardila, featured a performance by harpist Anna Amigó. Next, Alberto Martínez, director of the public entity Red.es, presented the aid offered to SMEs for their digital transformation.
The awards were then presented by Albert Castellanos, the Mayor Carles Pellicer, the President of the Provincial Council Noemí Llauradó, the President of the Cambra, Jordi Just, the President of the General Council of Cambres of Catalonia Jaume Fàbrega and the Manager of the Cambra of Spain Imma Riera.
Cambra Reus 2022 Honorary Awards
List of companies and educational centres awarded in the Cambra Reus 2022 awards.
Reus Cambra of Commerce 2022 Journalism Awards
| | |
| --- | --- |
| Mònica Carrasco. Indicador d'economia | Joel Medina. Reus Digital |
| Jaume Garcia. Tots XXI | Clara Marquiegui. Canal Reus |
Our colleagues, Daniel Rodríguez and Carla Merino were in charge of collecting the prize awarded to Biosfer Teslab.
Congratulations to all the winners!!