Innovation and Digitalisation Award 2022 Tarragona
In recognition of the great work carried out by small and medium-sized enterprises as generators of wealth and creators of employment in the performance of their daily work, Banco Santander, Cámara de Comercio de Tarragona and the Cámara de Comercio de Reus, in collaboration with the Cámara de España and the newspaper La Vanguardia, have announced the sixth edition of the Tarragona SME of the Year Award. 
All small and medium-sized companies in the province with fewer than 250 employees and a turnover of less than 50 million euros at the close of the 2021 financial year and whose registered office is in the province of Tarragona are eligible to compete.
In addition to choosing the SME of the Year, the jury awarded four runners-up prizes in the following categories:
Internationalisation
Innovation and Digitalisation
Training and Employment
Sustainable SME.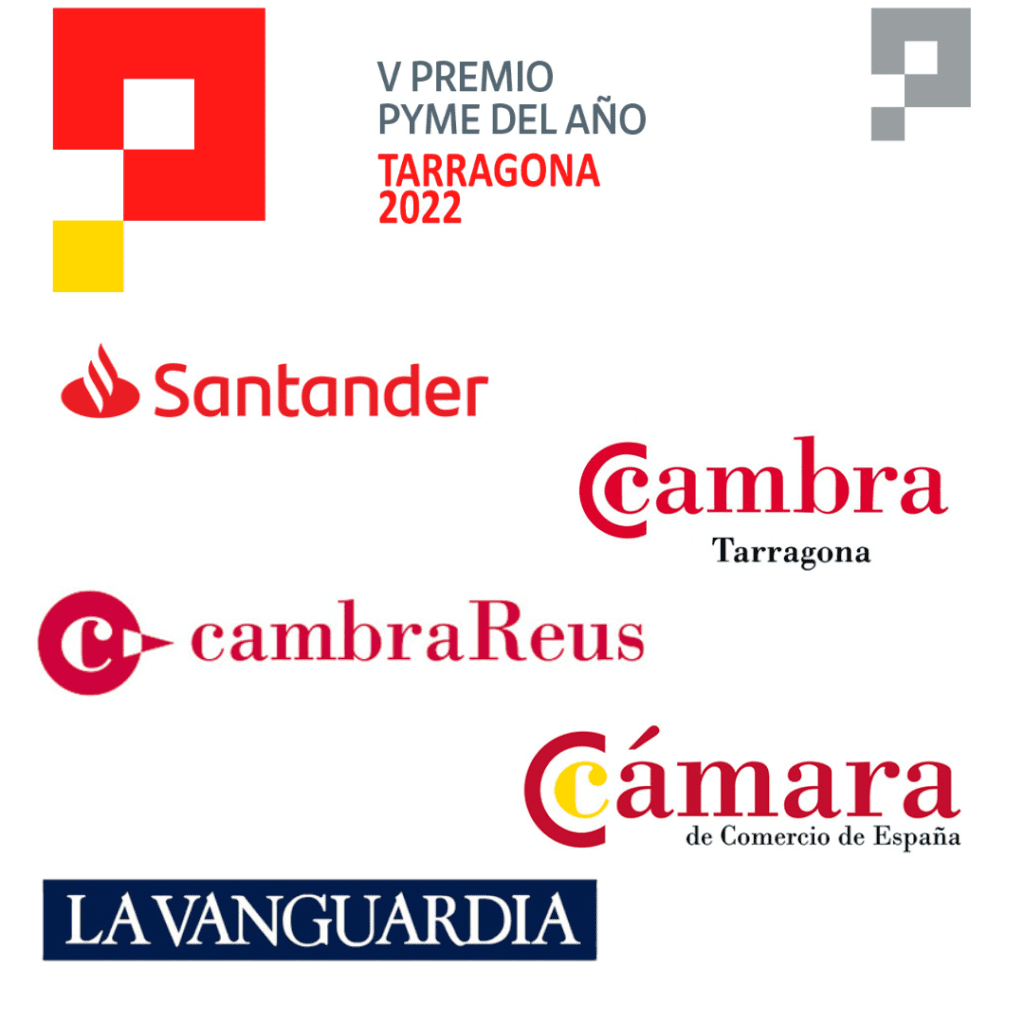 This year, in a ceremony that took place at the Tarragona Chamber of Commerce, chaired by Laura Roigé, its president, Biosfer Teslab was awarded the prize for innovation and digitisation.
Our CEO, Núria Amigó, has been in charge of collecting the award from Joan Sabaté Borràs, subdelegate of the government in Tarragona.
The other award-winning companies were: Teymasa, with the internationalisation award; English Summer, with the training and employment award; El Pòsit,, with the sustainability award; and finally Freshly Cosmetics with the SME of the year award.
It is an honour for Biosfer to share the award with these companies! 
Congratulations to all of them!