On 24 November, the Biotec seminar "2021 the year of biotechnology" took place in Madrid as part of the second edition of the event Casa Wallonia 2021 organised by the Representation of the Walloon Region of the Belgian Embassy in Madrid at the prestigious Carlos de Amberes Foundation in Madrid.
Located in the heart of Europe, Belgium is one of the most accessible countries on the European continent, and the Walloon Region is a region with very active and leading companies in the biotechnology sector. Spain is an important partner for Belgium and in particular for the Walloon region and there are many relations and common projects in different areas.
Showcasing these projects to celebrate the successes and also, above all, to look for maximum possibilities to expand existing projects and discover new avenues of collaboration has been one of the clear objectives of Casa Wallonia since it was launched in 2019.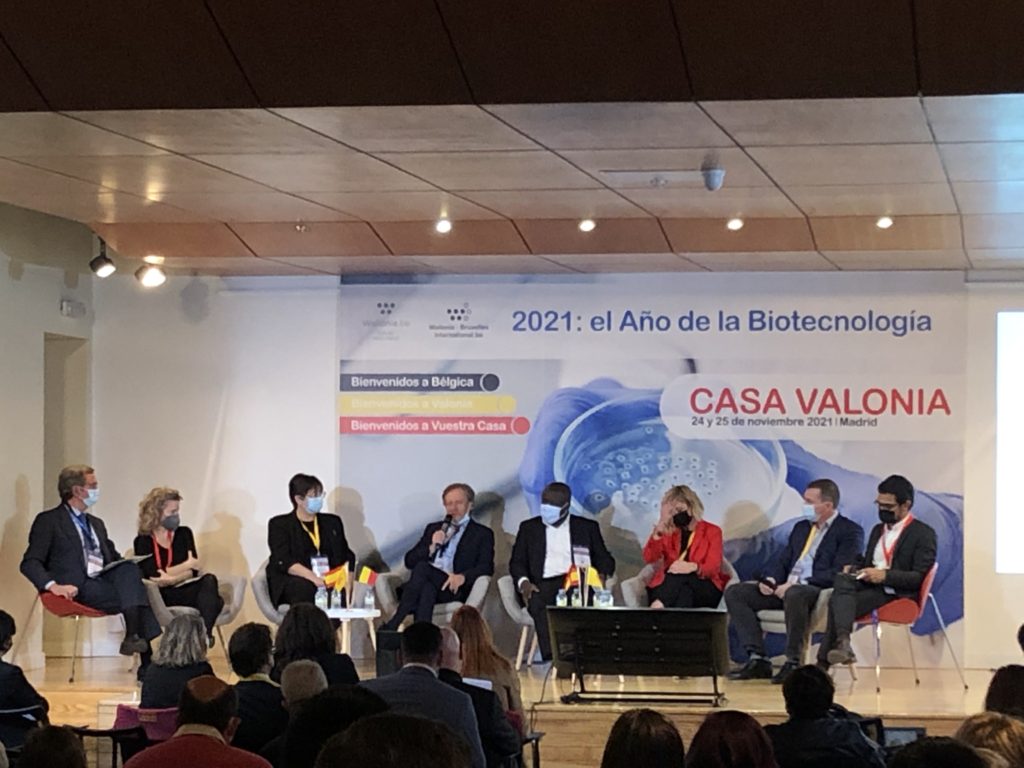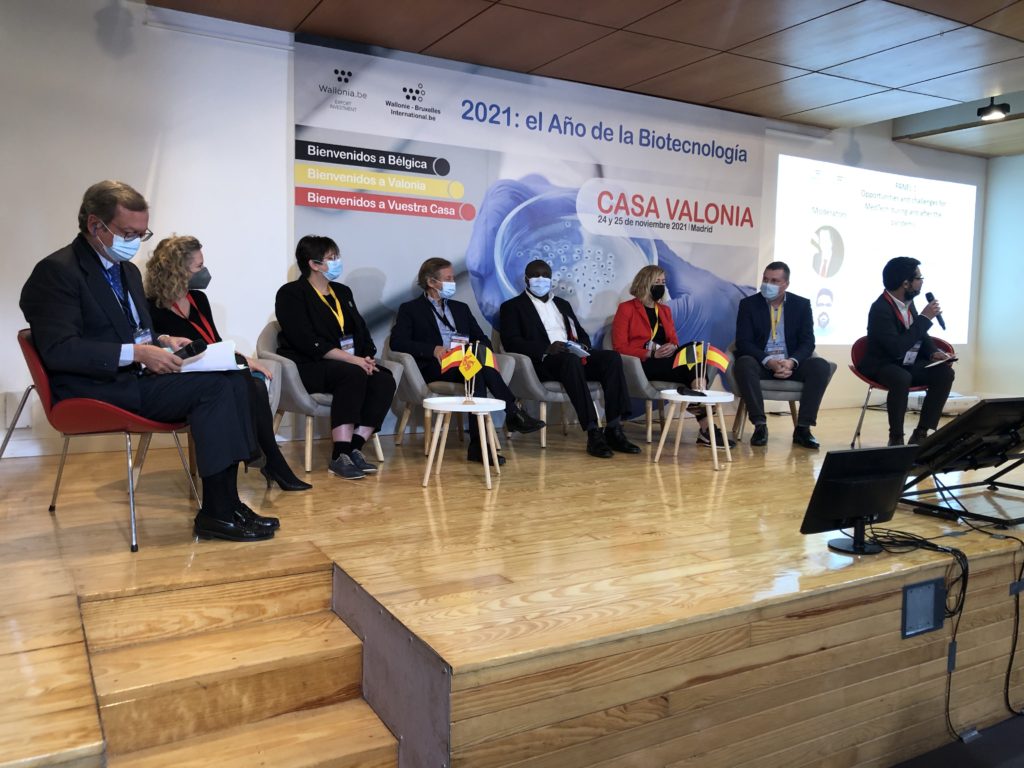 The event was organised by the Walloon agency for exports and foreign investments (AWEx), with the support of the Belgian Embassy, Aseabel, and the CCBLE-FEHN (Belgian-Spanish Chamber of Commerce).
The seminar featured a presentation by AWEx's general manager on the Belgian biotechnology sector, Pascale Delcomminette, followed by an introduction on biotechnology in the pandemic era by Ion Arocena (director general of Asebio).
The event focused on two panels between Spanish and Belgian companies in which Biosfer Teslab participated together with representatives from Cluster Saúde de Galicia (ESP), Telemedcare (ESP), Volition (BE), Communicare (BE), Cytomine (BE), Sylentis (ES) Novadip (BE), and SalamanderU (BE) with Jaime del Barrio Seoane, Senior Advisor Healthcare and Life Sciences – EY (ES); Mehdy Oozeer, Senior Life Sciences Specialist – AWEx (BE), Montserrat Daban, Scientific and International Relations Director – Biocat (ES) and Marc Dechamps, Director of International Affairs of the Walloon biotechnology cluster Biowin (Belgian biotechnology cluster). As moderators.
The panels focused on the health crisis we have been through and how different companies have adapted to the changes and critical situations in order to be able to evolve with resilience and newly developed capabilities, be it with the development of vaccines, new therapies and/or solutions, as well as to take advantage of new opportunities that have arisen during or after the pandemic.