NMR metabolomics & AI in neonatal health
Did you know that there are almost 3 million fetal and neonatal deaths every year?
Did you know that Fetal growth restriction (FGR) is the largest contributor to stillbirth – the death or loss of a baby before or during delivery?. FGR is associated with neonatal morbidity and mortality, and chronic diseases in later life. However, not all small fetuses are equivalent, and present the same risk of adverse perinatal outcomes.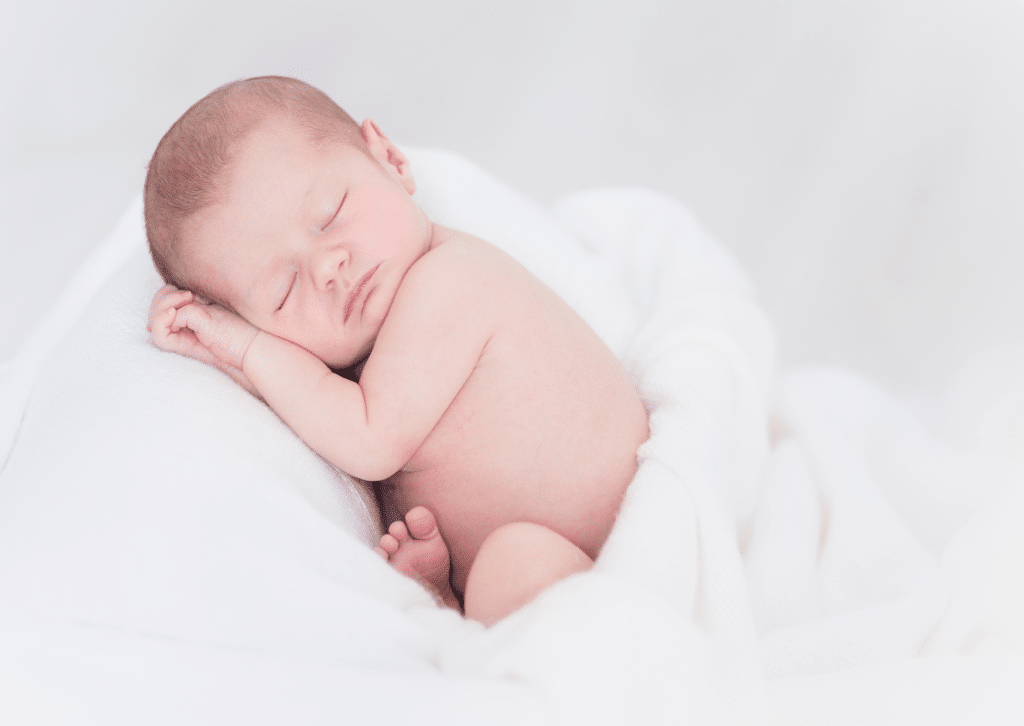 There exist a large variability of clinical presentations and perinatal risks associated with smallness. The multiphenotypic spectrum of small fetuses hinders the implementation of a good clinical classification for high perinatal risk.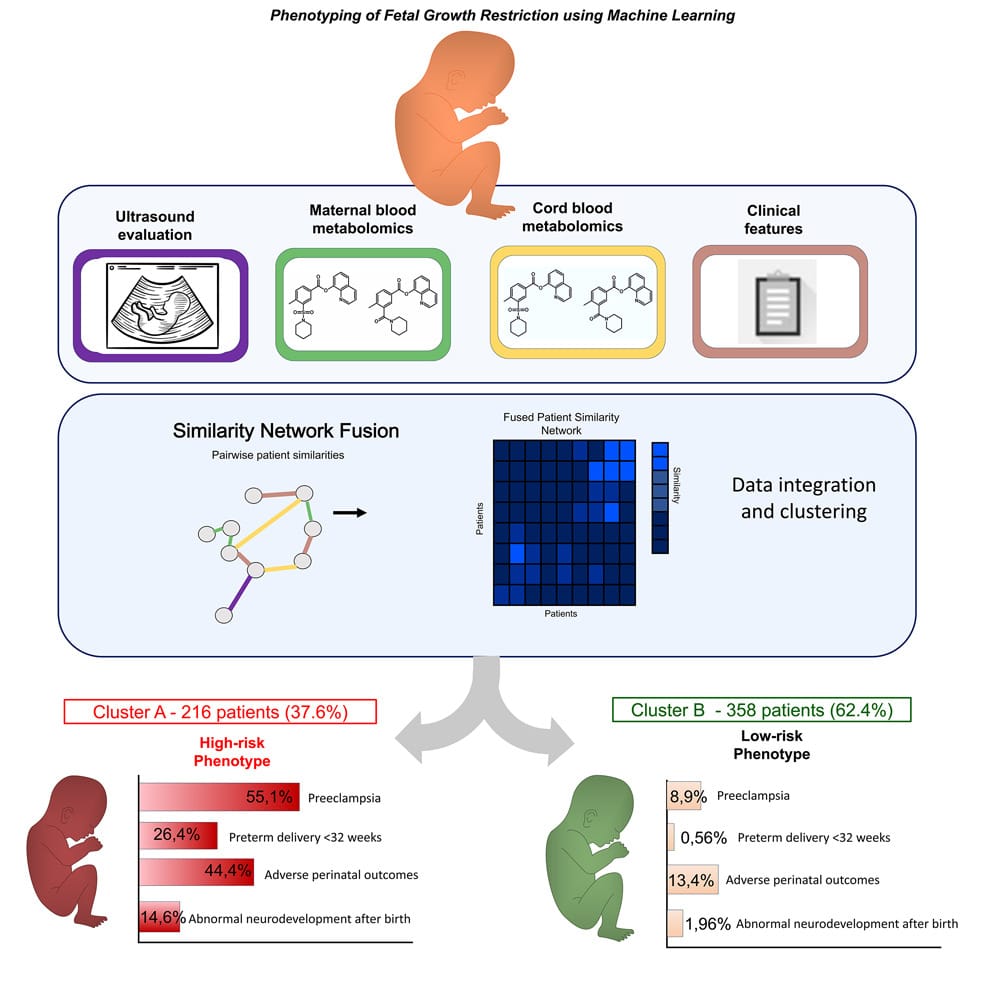 This study confirms the existence of two subtypes of small fetuses, with distinct molecular and clinical features, with a significantly different perinatal risk profile.
Machine learning outperform single data analysis and help current clinical models predicting adverse maternal and perinatal outcomes.
Please, take a look on: Similarity Network Fusion to Identify Phenotypes of Small for Gestational Age Fetuses, just published in iScience this 12th August, lead by Dr. Jezid Miranda, Fàtima Crispi & Eduard Gratacós in which Biosfer Teslab has had the opportunity to collaborate.
Barcelona Center for Maternal-Fetal and Neonatal Medicine
Hospital Clínic
Hospital Sant Joan de Deu
IDIBAPS
University of Barcelona
Centre for Biomedical Research on Rare Diseases (CIBER-ER), Barcelona, Spain.
Institute for Research & Innovation in Health (i3S), University of Porto, Porto, Portugal
BIONAND, Andalusian Centre for Nanomedicine and Biotechnology, Junta de
Andalucía, Universidad de Málaga, Málaga, Spain.
Universidad Rovira i Virgili
University of Barcelona, Biomedicine department, IDIBAPS, Centre for Biomedical
Research on Respiratory Diseases (CIBERES), Barcelona, Spain.
Biomedical Research Centre in Diabetes and Associated Metabolic Disorders (CIBERDEM),
Faculty of Medicine, Universidad del Sinu, Cartagena de Indias, Colombia.
Aragon Institute of Health Research (IIS Aragon), Obstetrics Department, Hospital Clínico Universitario Lozano Blesa Zaragoza, Spain