Metabolomics Platform
Metabolomics Platform is a research infrastructure created by the URV and the CIBERDEM. In addition, it is part of the IISPV. The Metabolomics Platform is managed by Prof. Xavier Correig and aims to develop metabolomic techniques and apply them in the fields of biomedicine and biotechnology, based on scientific collaboration with other research groups or as service provision. The Metabolomics Platform is the research environment where the doctoral theses of Dr. Mallol and Dr. Amigó were developed. This fact facilitates communication between both entities, benefiting synergy and collaborations

COS and Eurecat
The omic Sciences Center (COS) is a technological platform for scientific and technical support to researchers and companies in the area of ​​metabolomics, nuclear magnetic resonance imaging and correlated histopathology. This center, created by the URV and managed by Eurecat, is a unique scientific and technical infrastructure equipped with the most advanced technologies in metabolomics and proteomics, complemented by transcriptomic validation technologies, genomics and biomarkers.
Within the collaboration agreement between Biosfer and the URV, the university offers the company access to COS equipment, which is equipped with the latest technologies available in metabolomics and proteomics, including all existing technologies, and configured in various ways to solve different matrices and problems that allow Biosfer to identify all types of metabolites in complex samples in an integrated and, above all, complementary way.

INCLIVA and CSIC
Biosfer Teslab has signed a collaboration agreement with INCLIVA (Institute of Health Research of the University Clinical Hospital of Valencia) and another with the CSIC of Madrid in relation to a joint scientific development plan and the use of its NMR equipment in the characterization of lipoproteins in the clinical area

BIONAND
Biosfer Teslab collaborates with the Andalusian Center for Nanomedicine and Biotechnology (BIONAND), a mixed nature center of the Ministry of Health and Social Welfare, the Ministry of Economy, Innovation, Science and Employment, and the University of Malaga, conceived as a space of research excellence in nanomedicine. This center is part of the Andalusian Research Program in Nanomedicine, one of the three research programs in Advanced Therapies of the Autonomous Community of Andalusia, together with the Research Program in Cell Therapy and Regenerative Medicine, and the Clinical Genetics and Genomic Medicine, and this center has equipment in which the lipoprotein Liposcale® Test has been validated.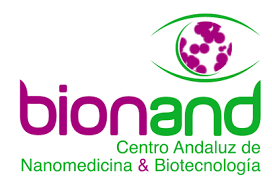 Other collaborations
Biosfer Teslab is also a partner in different clinical and scientific collaboration agreements. Biosfer collaborates with the Spanish Society of Nephrology and with the Spanish Society of Arteriosclerosis, with the aim of continuing to innovate and allow the MRI to be a valuable clinical tool for the advancement of personalized medicine.