Biosfer Teslab, a spin-off company of the Rovira i Virgili University (URV) and the Pere Virgili Health Research Institute (IISPV) operates in the field of in vitro diagnostics to provide analytical services to study and monitor alterations in lipid metabolism and its associated cardiovascular risk.
Biosfer appeared with the aim of reducing the time between the basic scientific results and their future application in patients and of becoming a reference company at European level in the analysis of biofluids using the Nuclear Magnetic Resonance (NMR) high-performance technology.
As a result of this vocation, the "Liposcale" test was born, which revolutionizes the characterization of the lipoprotein profile (particles that transport lipids through the blood stream), allowing a direct and rapid determination of the size and number of particles of the main classes of Lipoproteins (VLDL, LDL and HDL), as well as the concentration of particles of nine different subclasses, without having to fractionate the plasma.
Since August 2014, Laboratorios Rubio, a family-owned pharmaceutical company specialized in therapeutic solutions for low'prevalence diseases, has been part of Biosfer Teslab's social capital, enabling the industrial development of the Liposcale® test with the aim of launching the test at a European level. In addition, Rubió Laboratories are the national and European marketers of the Liposcale® test.
Likewise, at Biosfer Teslab we are committed to constant technological innovation to always provide the best service to our customers. Our extensive experience in NMR has allowed us to expand our service portfolio and also offer the characterization of low molecular weight metabolites in intact serum, the glycoprotein test in intact serum, lipidomics in serum and characterization of aqueous metabolites for cell cultures, cell media and tissues (both animal and human).
---
Mission
Provide services of analysis of fluids and biological tissues by NMR and develop medical software, to help and facilitate to the health professionals and the scientific community to study, diagnose and treat metabolic disorders in order to advance in knowledge and improve the health of people.
Vision
To be a benchmark biotechnology company, well connected to the key actors that are involved in the international biomedical research network, and committed to innovation and continuous improvement.
Values
Transparency

Collaboration

Professionalism

Territoriality

Multidisciplinarity
---
Núria Amigó Grau

President and CEO (Scientific management and Co-founder)

(Reus, 1984) Graduated in Physics from the University of Barcelona (2009), where she also completed a master's degree in Biophysics (2010) and has a PhD in Biomedial engineering at the URV. She has carried out research at the Science Park of Barcelona and the Platform of X-Ray Diffraction Crystallography, and she has worked as a research collaborator in Biophysics and Neural Networks at the University of Barcelona (2009-2010) during which time she visited as a researcher the Weizmann Institute of Science (Rehovot, Israel) in the Department of Physics of Complex Systems. She has recently finished a doctoral stage as a research trainee at the Brigham and Women's Hospital / Harvard Medical School (Boston, USA).
Roger Mallol Parera

Board Member (Co-founder)

(Gratallops, 1981) has a PhD in Bioengineering from the URV (2014), graduated in Computer Engineering from the Universitat Autònoma de Barcelona (2008), completed his master's degree in Electronics at the URV (2009) and a postgraduate qualification at the Universitat Oberta de Catalunya (2012). Roger Mallol is a member of the founding partners and the Management Board of Biosfer Teslab, where he has worked as CEO (2014-2015). Currently he is a Postdoctoral researcher in the University of Lausana. In addition, he has worked as a researcher at the Pere Virgili Institute for Health Research (2012-2013), had a doctoral visit at the University of Manchester (2011) and worked at the multinational Lionbridge during his Erasmus stay in Finland (2007-2008).
Xavier Correig Blanchar

Scientific advisor and co-founder

(Reus, 1960) has a PhD in Telecommunications Engineering from the Universitat Politècnica de Catalunya (1988) and is currently a professor at the Universitat Rovira i Virgili in the Department of Electronic Engineering. Between 1999 and 2001 he directed theCIDEM's Centre for Innovation in Electronic Engineering, and between 2002 and 2006 he was the URV's vice-rector for Innovation and Transfer. In 2007 he created the Metabolomics Platform, a scientific infrastructure belonging to the Networking Biomedical Research Centre in Diabetes and Associated Metabolic Diseases, currently part of the URV's Centre for Omic Sciences. He has been on postdoctoral visits to the Automotive Development Center (Lear Corp., 1999) and the London Center for Nanotechnologies (London, 2007). His research interest focuses on creating nano- and biotechnologies that can be used in biomedicine.
Lluís Masana Marín

Clinical advisor and co-founder

After graduating in Medicine (1976) and obtaining his PhD in Medicine (1980) from the Universitat Autònoma de Barcelona, he had a postdoctoral visit at the Department of Chemical Pathology of Saint Thomas's Hospital, London (1983-1984) where he focused on disorders of the lipid metabolism. He has been head of medicine at the Universitat Rovira i Virgili since 1991. Between 1992 and 2006 he was head of the Service of Internal Medicine of the Sant Joan University Hospital in Reus. He has been the director of the Unit of Lipids since 1985 and of the Unit of Vascular Medicine and Metabolism since 2006. Between 2000 and 2004 he was president of the Spanish Arteriosclerosis Society, between 1990 and 1994 a member of the executive committee of the European Lipoprotein Club, and between 2009 and 2012 a member of the executive committee of the European Arteriosclerosis Society.
Daniel Rodriguez Romeu

Software Developer and IT Technician

(Tarragona, 1991) graduated in Computer Engineering by the University Rovira and Virgili, now in the last year of a Master in Intelligent Systems and Computer Securtiy by the same university. Software Developer in different programming languages, interpreted or compiled.
Enrique Ozcariz García

Operations Chief Officer

(Vitoria-Gasteiz, 1995) graduated in Biochemistry and Molecular Biology and Biotechnology by Universitat Rovira i Virgili (2018). He has done an internship stay in Achucarro Basque Center of Neuroscience (2015).
Sara Samino Gené

Project Manager

(Tarragona, 1987), has a Phd in Biochemistry by Universitat Rovira i Virgili (2013), Graduated in Biotechnology (2009), Master in Nutrition and metabolism (2010) and Master in Integrated Management: quality, environment and occupational health and safety (2018) by the same University. She also did a Postgraduate in Advanced techniques in Applied Statistics (2010) by Universidad Nacional de Educación a Distancia. She had a doctoral stage in ETH in Zurich. She worked as a researcher in CIBERDEM (2013-2015) for Universitat Rovira i Virgili and as a Research Assistant in Universitat Rovira i Virgili (2016-2017).
Neus Martínez Micaelo

Project Manager

(Reus 1983) has a PhD by the Universitat Rovira i Virgili (2014), Meng in Food Science Engineering (2009) by the Universitat de Lleida, Graduated in Biotechnology (2009) and MSc in Nutrition and Metabolism (2010) by the Universitat Rovira i Virgili, and MSc in Bioinformatics and Biostatistics (2018) by the Universitat Oberta de Catalunya and the Universitat de Barcelona. She visited as student the Iowa State University and during the PhD a doctoral visit at the Imperial College London. She worked as researcher in the Cardiovascular Research Group in the Pere Virgili Health Research Institute (IISPV), and as CIBERDEM researcher in the Lipids and atherosclerosis research unit (URLA). She is also an Associate Lecturer in the Biochemistry and Biotechnology department of the Universitat Rovira i Virgili.
Lydia Cabau

Project Manager

(Reus, 1982) has a PhD in Chemistry from the Catalan Institute for Chemical Research (ICIQ) and from the Rovira i Virgili University (2014). Degree in Chemistry (2007). Master in Occupational Risk Prevention (2009) and Master in Nanoscience and Nanotechnology (2012) from Rovira i Virgili University. After completing her dissertation and a two-year postdoctoral stay at the same ICIQ, she worked for two years as a researcher at the Commissioner for Atomic Energy and Alternative Energy (CEA) in Grenoble (2018).
Carla Merino Ruiz

Lab Manager

(Ecuador, 1993) graduated in Biochemistry and Molecular Biology at the Universitat Rovira i Virgili (2015), Master's Degree in Clinical Analysis Laboratory at the Pompeu Fabra University (2016) and a PhD in metabolomics applied to environmental health at the Universitat Rovira i Virgili (2021). During her doctoral thesis, she did a national stay in the Environmental Toxicology Group of the IDAEA-CSIC (Barcelona, 2019) and an international stay in the Environmental Cheminformatics Group of the LCSB-UoL (Luxembourg, 2019). She worked as a research assistant at the Metabolomics Interdisciplinary Laboratory (MIL@b) (2016-2017 and 2021).
---
We are scientists experts in nuclear magnetic resonance and bioinformatics. We understand that each experiment is unique and therefore we attend to our clients in a personalized way, both the questions and doubts that may arise from the beginning of the experiment to the publication of the results. We have great experience collaborating with different research groups in a wide range of pathologies as our publications show.
Nuclear magnetic resonance is a high throughput technique. We work constantly to reduce analysis time in order to offer competitive prices. In this way, the client benefits from our innovation and we can offer an affordable tool for research projects.
In addition, we offer customization of statistical analysis, which can include from descriptive analysis, univariate analysis, multivariate analysis, to correlation analysis, predictive models, pattern recognition or epidemiological studies. In order to help the client in the interpretation of the results, we can also perform custom graphic design, differentiating us from a classic analysis service.
---
Biosfer Teslab S.L. is a spin-off of the Universitat Rovira i Virgili (URV) and Institut de Recerca Sanitària Pere Virgili (IISPV) founded in December 2013 in Reus (Tarragona). Its creation is the result of the results obtained during the research of Dr. Roger Mallol and Dr. Nuria Amigó in the framework of his doctoral theses. The founding partners of the company were the researchers Dr. Mallol, Dr. Amigó, Dr. Correig and Dr. Masana, together with the URV and IISPV institutions.

Since August 2014, Products and Technology (P&T) (a subsidiary of the Catalan pharmaceutical company Laboratorios Rubió) has become part of the social capital of Biosfer, enabling industrial development and the introduction of new diagnostic tests in the clinic through a more consolidated business infrastructure, knowledge of the market and an extensive commercial network.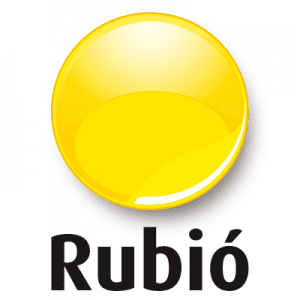 ---
Metabolomics Platform
Metabolomics Platform is a research infrastructure created by the URV and the CIBERDEM. In addition, it is part of the IISPV. The Metabolomics Platform is managed by Prof. Xavier Correig and aims to develop metabolomic techniques and apply them in the fields of biomedicine and biotechnology, based on scientific collaboration with other research groups or as service provision. The Metabolomics Platform is the research environment where the doctoral theses of Dr. Mallol and Dr. Amigó were developed. This fact facilitates communication between both entities, benefiting synergy and collaborations

COS and Eurecat
The omic Sciences Center (COS) is a technological platform for scientific and technical support to researchers and companies in the area of ​​metabolomics, nuclear magnetic resonance imaging and correlated histopathology. This center, created by the URV and managed by Eurecat, is a unique scientific and technical infrastructure equipped with the most advanced technologies in metabolomics and proteomics, complemented by transcriptomic validation technologies, genomics and biomarkers.
Within the collaboration agreement between Biosfer and the URV, the university offers the company access to COS equipment, which is equipped with the latest technologies available in metabolomics and proteomics, including all existing technologies, and configured in various ways to solve different matrices and problems that allow Biosfer to identify all types of metabolites in complex samples in an integrated and, above all, complementary way.

INCLIVA and CSIC
Biosfer Teslab has signed a collaboration agreement with INCLIVA (Institute of Health Research of the University Clinical Hospital of Valencia) and another with the CSIC of Madrid in relation to a joint scientific development plan and the use of its NMR equipment in the characterization of lipoproteins in the clinical area

BIONAND
Biosfer Teslab collaborates with the Andalusian Center for Nanomedicine and Biotechnology (BIONAND), a mixed nature center of the Ministry of Health and Social Welfare, the Ministry of Economy, Innovation, Science and Employment, and the University of Malaga, conceived as a space of research excellence in nanomedicine. This center is part of the Andalusian Research Program in Nanomedicine, one of the three research programs in Advanced Therapies of the Autonomous Community of Andalusia, together with the Research Program in Cell Therapy and Regenerative Medicine, and the Clinical Genetics and Genomic Medicine, and this center has equipment in which the lipoprotein Liposcale® Test has been validated.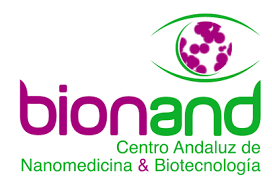 Other collaborations
Biosfer Teslab is also a partner in different clinical and scientific collaboration agreements. Biosfer collaborates with the Spanish Society of Nephrology and with the Spanish Society of Arteriosclerosis, with the aim of continuing to innovate and allow the MRI to be a valuable clinical tool for the advancement of personalized medicine.   

---
Grants and Financial Resource

These are the financial resource that Biosfer Teslab have obtained.
Grants/Fellowships
Torres Quevedo Fellowship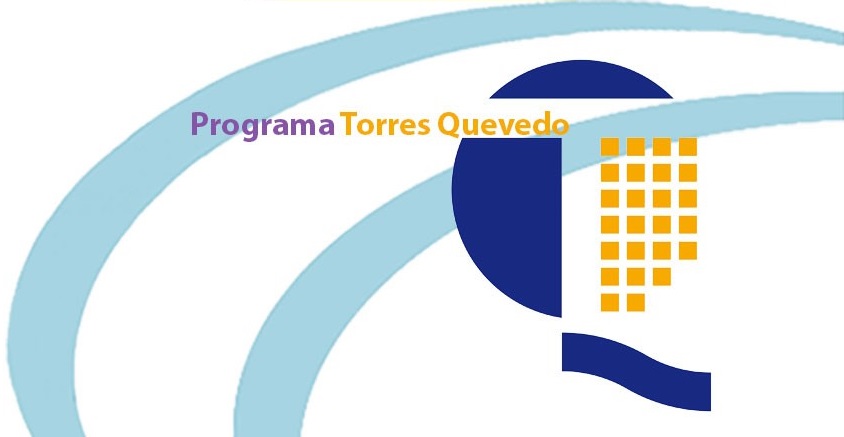 Industrial doctoral Plan Fellowship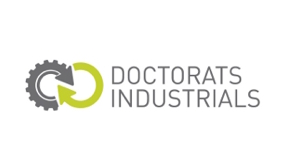 CDTI Grant
BIOSFER TESLAB, SL supported by CDTI under the NEOTEC Operational Programme is implementing the Development of new in vitro test based on Nuclear Magnetic Resonance (NMR) spectroscopy for an early detection of cardiometabolic diseases and cardiovascular diseases.

BIOSFER TESLAB, SL supported by CDTI under the PID Programme is implementing the Development of a prediction test for cardiometabolic disease, based on the advanced molecular profile using Nuclear Magnetic Resonance (NMR) spectroscopy and machine learnig techniques.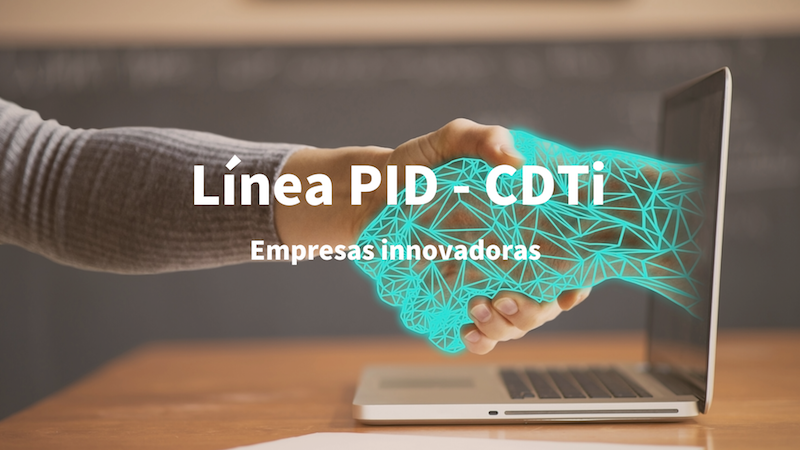 ACCIÓ Grant
BIOSFER TESLAB, SL with the support of ACTION in the frame of the Operative Program FEDER Catalonia 2014-2020 has carried out the "DEVELOPMENT And VALIDATION OF ADVANCED DIAGNOSTIC TEST Of INFLAMMATION And  INSULIN RESISTANCE FOR THE IMPROVEMENT OF  CARDIOVASCULAR RISK USING NUCLEAR MAGNETIC RESONANCE"  (RD15-1-0013).
Biosfer Teslab, along the project, has developed a system of prediction, using of advanced prediction tests, with the aim to improve the evaluation of cardiovascular risk and to identify those individuals with residual cardiovascular risk that would remain undiagnosed with classical risk factors.
In particular, the company has developed a glycoprotein test and a LMWM test – that includes, branched amino acids -, as they have been identified as inflammatory markers and involved in insulin resistance processes, respectively.
The Agency for the Competitiveness of the Company, ACTION, aiding to industrial research centers and experimental development, has granted Biosfer Teslab with an amount of 67,728.97 €.
This aid is programmed in the axis 1, "Boost research, technological development and innovation", specific objective OE 1.2.2, "Transfer and spreading of technology and cooperation between companies and universities or other research centers", line of action "Collaborative R+D projects" under the framework of the FEDER Operational Program of Catalonia 2014-2020

INNOWWIDE 
This project has received funding from the European Union's Horizon 2020 research and innovation programme under grant agreement Nº 822273.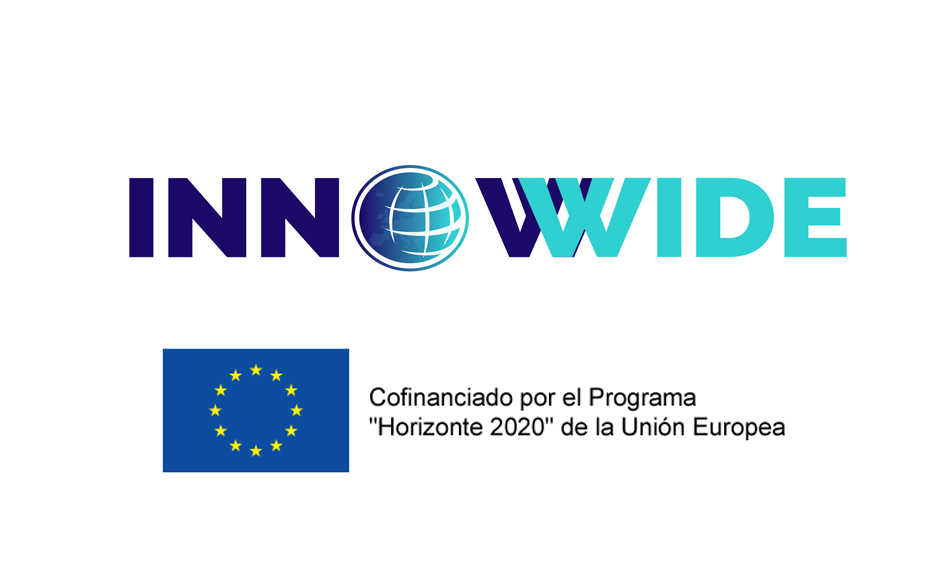 Financial Resources
ENISA: It is a public company – dependent of the Ministry of  Industry, Energy and Tourism, via the General Directorate of Industries and small and medium-sized enterprises – that, since 1982,  is also actively involved in the financing of innovative and viable business projects.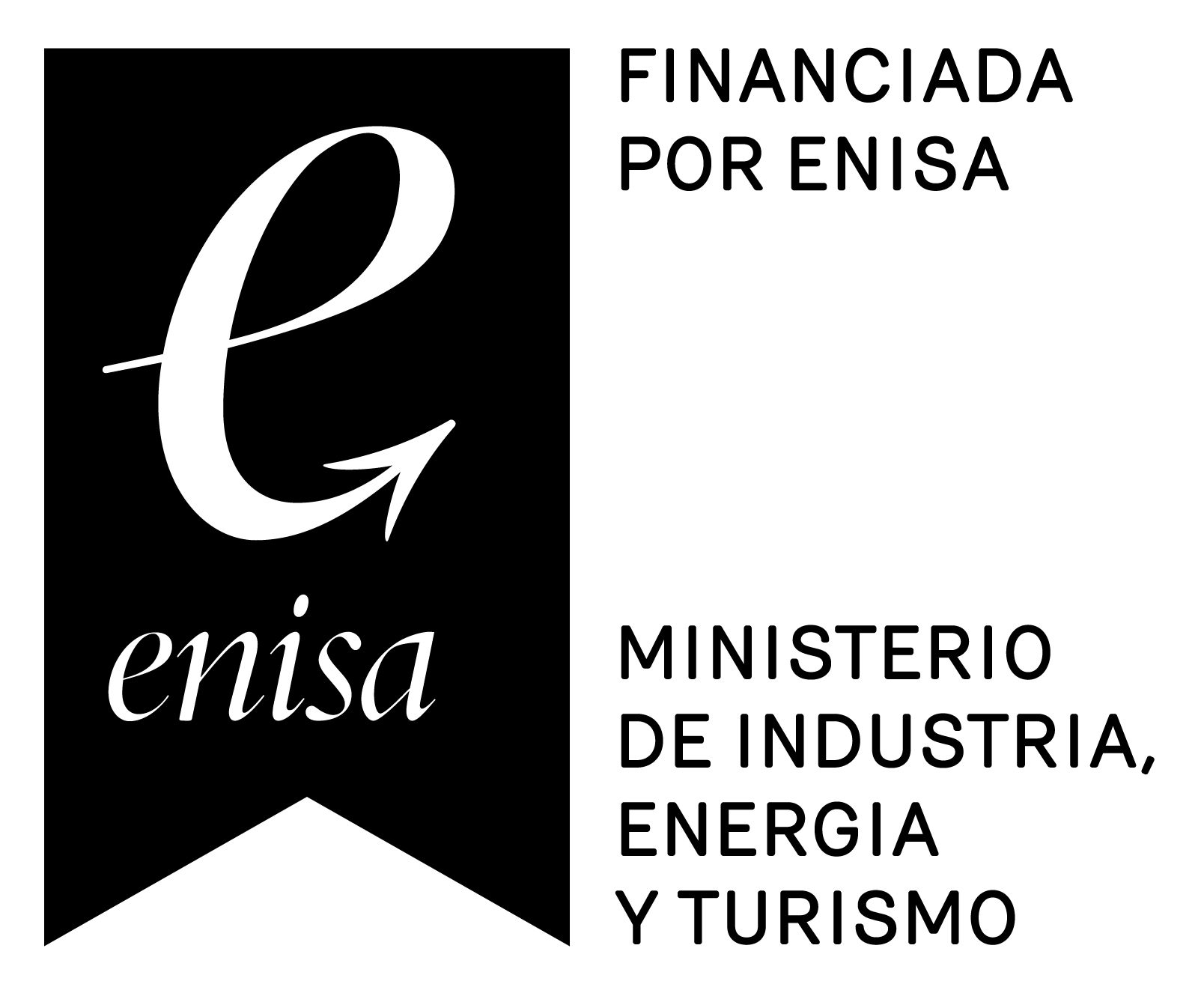 Awards
These are the awards that Biosfer Teslab has won. All of them have the main goal of promote new companies and jobs in the territory.
Big Booster

Premis Reus Empresa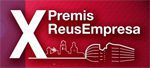 Jove Cambra Internacional Catalunya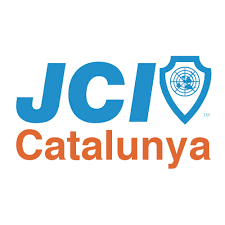 Diputació de Tarragona – Premis Emprèn 2014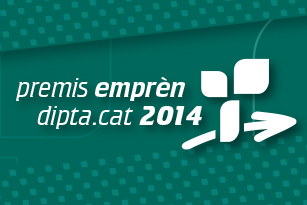 Premio anual a la Innovación de la Fundación Alberto Elzaburu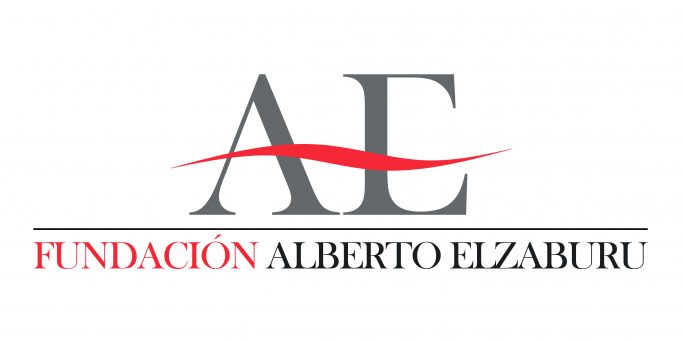 2º Premio del Tarragona Open Future
---
AEMPS: The spanish agency of medicines and medical devices awards Biosfer Teslab with a license for software development.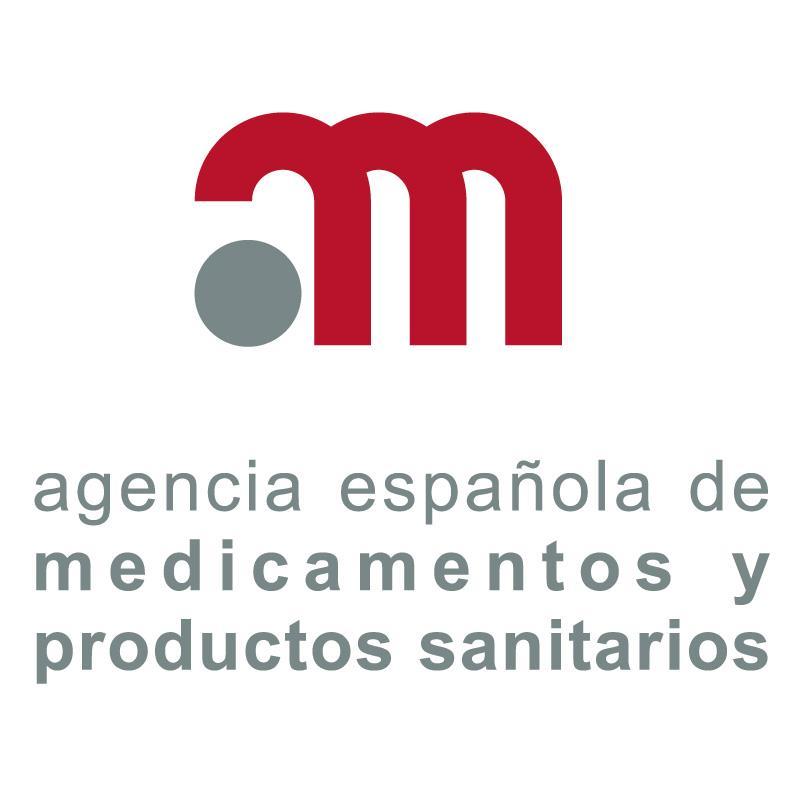 Innovate SME:  Ministry of the Economy, Industry and Competitiveness awards the company Biosfer Teslab as a certified innovate sme.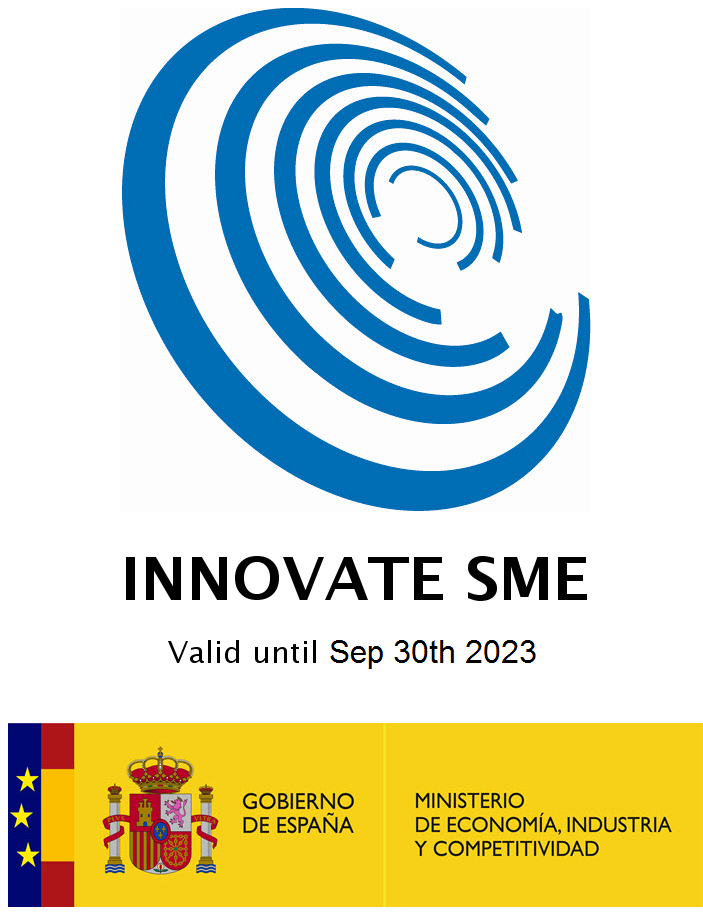 ISO 9001:2015 : Biosfer Teslab have the ISO 9001 Certification approved by TÜVRheinland.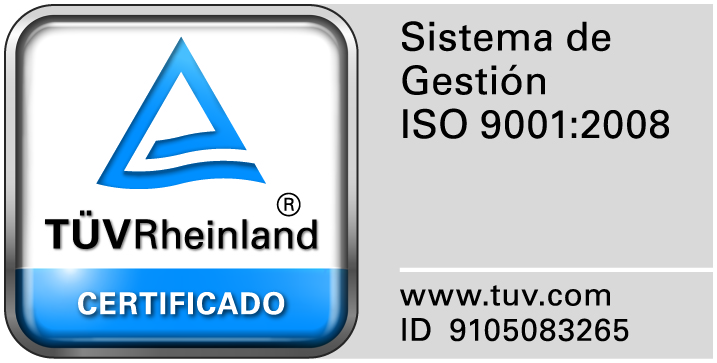 ISO 13485:2016: Biosfer Teslab have the ISO 13485 Certification approved by SGS